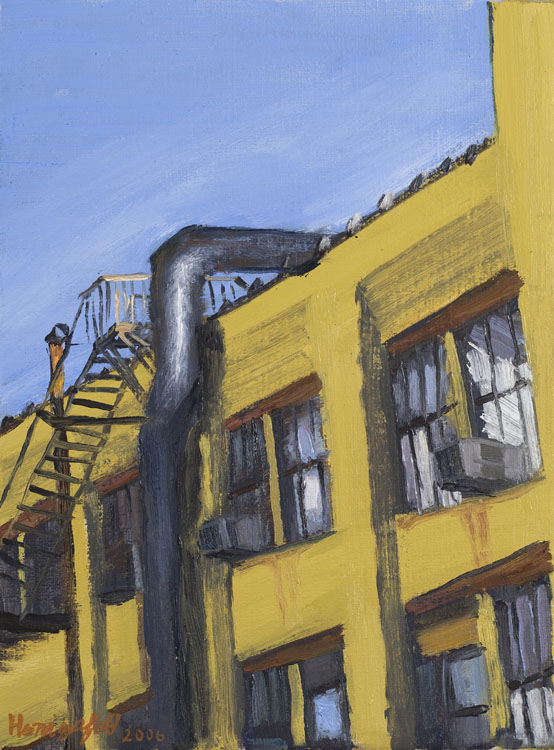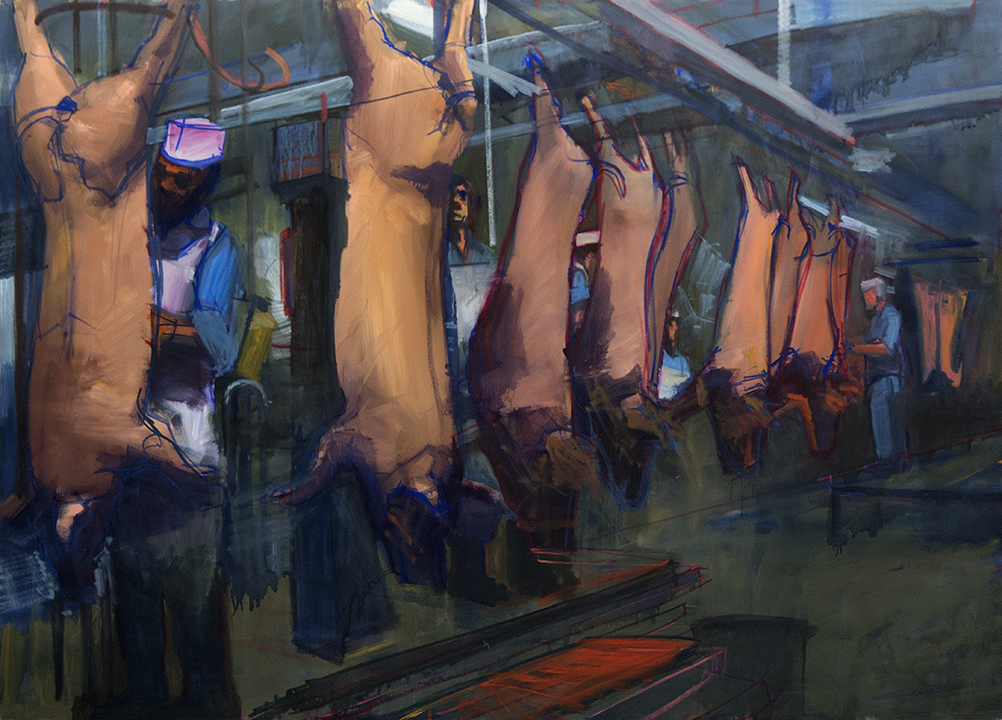 WAREHOUSE ON THE WESTSIDE
West Coast Hotel
oil on canvas, 28 " x 21 "
UNDERNEATH THE MANHATTAN BRIDGE (9/11)
10" x 12"
A few days after 9-11, I setup under the Manhattan Bridge in the DUMBO section of Brooklyn to paint this. Not only were the two towers destroyed, but dozens of cars had been crushed by the falling debris of the twin towers. Many of these cars had been hauled and stored in the area adjacent to where I painted this. Its a memory that I have whenever I look at this painting.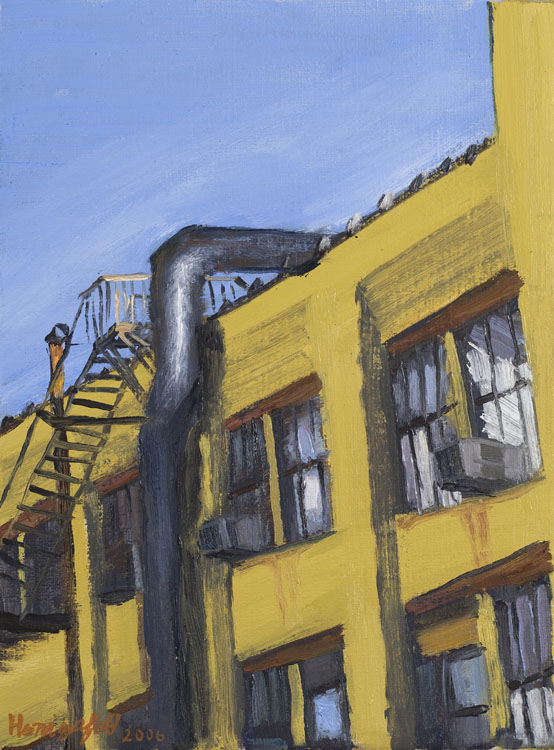 CHELSEA-STEEL
OIL ON WOOD PANEL, 18" x 18"
STUDY FOR NEAR THE BOWERY II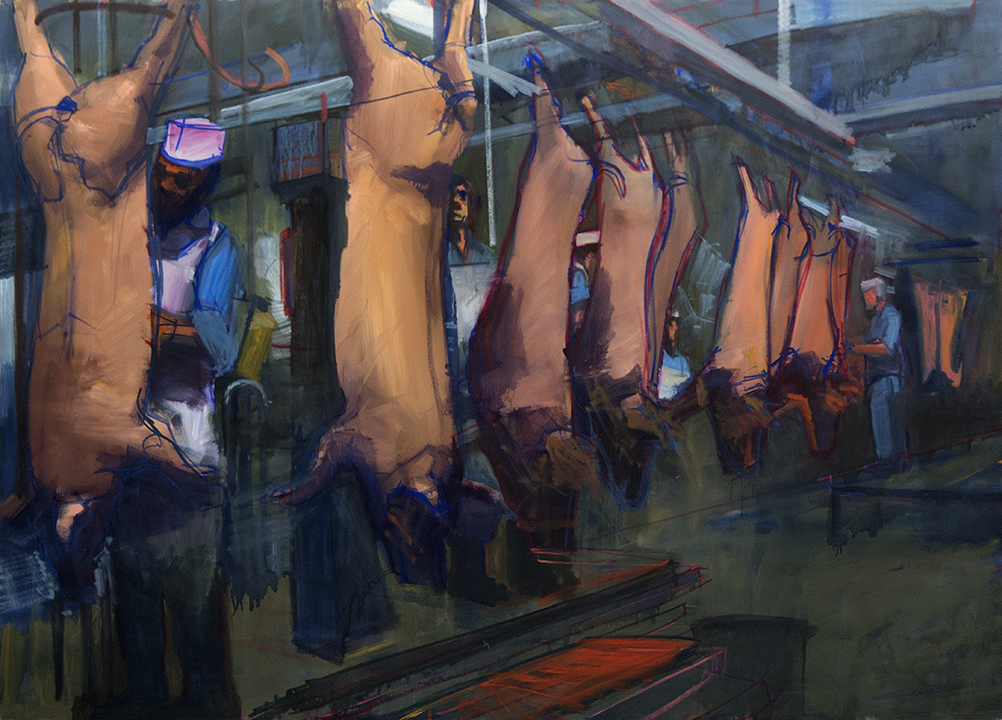 TRIBUTE II (JACK'S PAINTING)